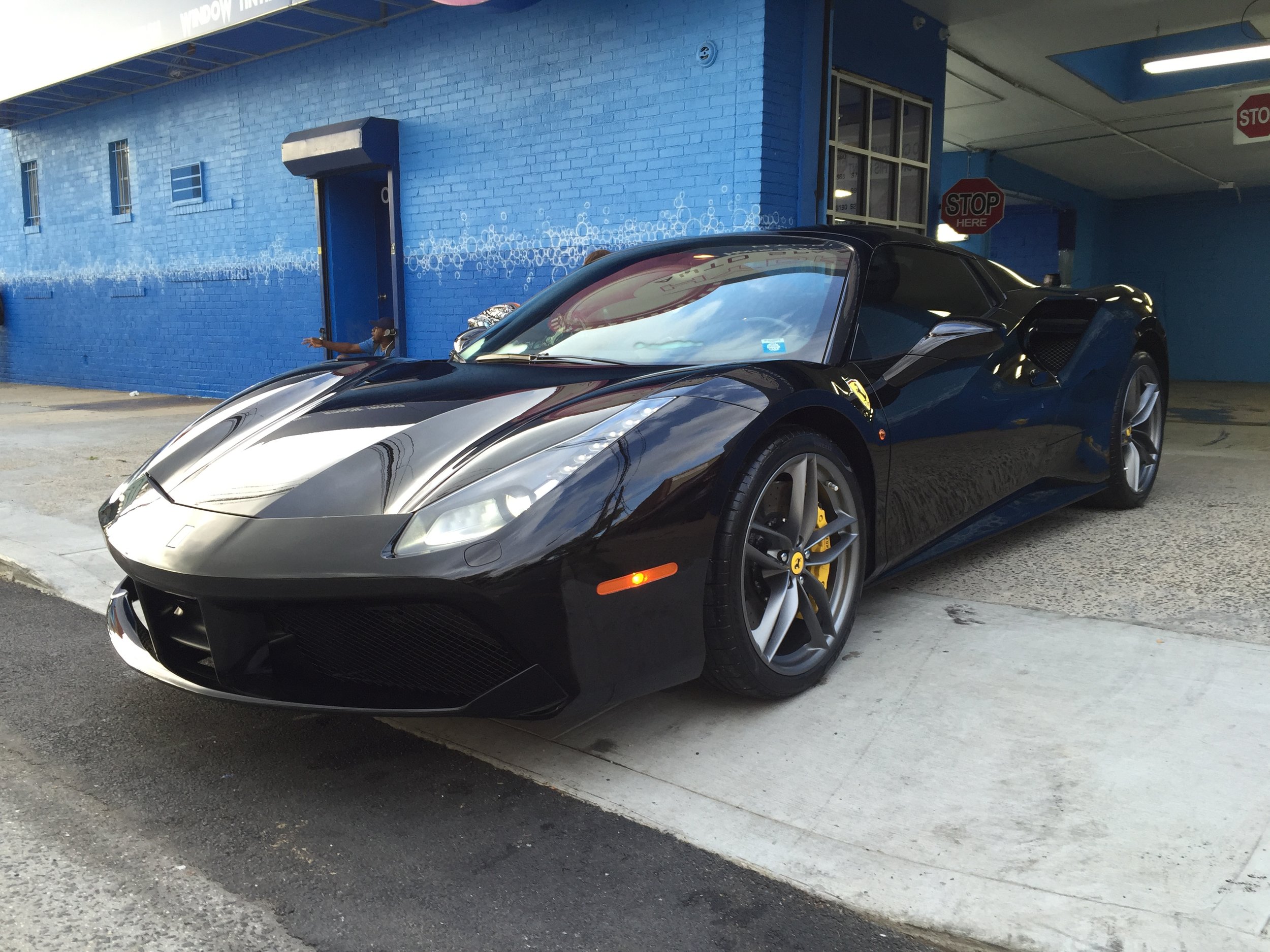 PAINT PROTECTION FILM IS A POPULAR PRODUCT USED TO PROTECT YOUR VEHICLE FROM DAMAGE CAUSED BY ROCKS, GRAVEL, SALT OR INSECTS THROUGH THE APPLICATION OF A THIN AND VIRTUALLY INVISIBLE URETHANE PAINT PROTECTION FILM.
HERE AT HYDROS AUTO SPA WE ONLY USE XPEL ULTIMATE PAINT PROTECTION FILM (CLEAR BRA), THE BEST-IN-CLASS DURABILITY AND CLARITY NOT PREVIOUSLY AVAILABLE IN THE MARKET. THIS PRODUCT CARRIES A 10 YEAR WARRANTY AGAINST, YELLOWING, CRACKING, PEELING, STAINING, AND HAZING.
PRE-CUT BODY KITS ARE AVAILABLE FOR MOST VEHICLES, EVEN FOR THE MOST LUXURIOUS CARS. OUR CERTIFIED XPEL INSTALLERS WILL BE HAPPY TO ANSWER ANY QUESTIONS AND GUARANTEE A CLEAN FINISH.